Domhnall visits CCJS

Domhnall, the mascot of The Irish Guards, visited CCJS with his handler today.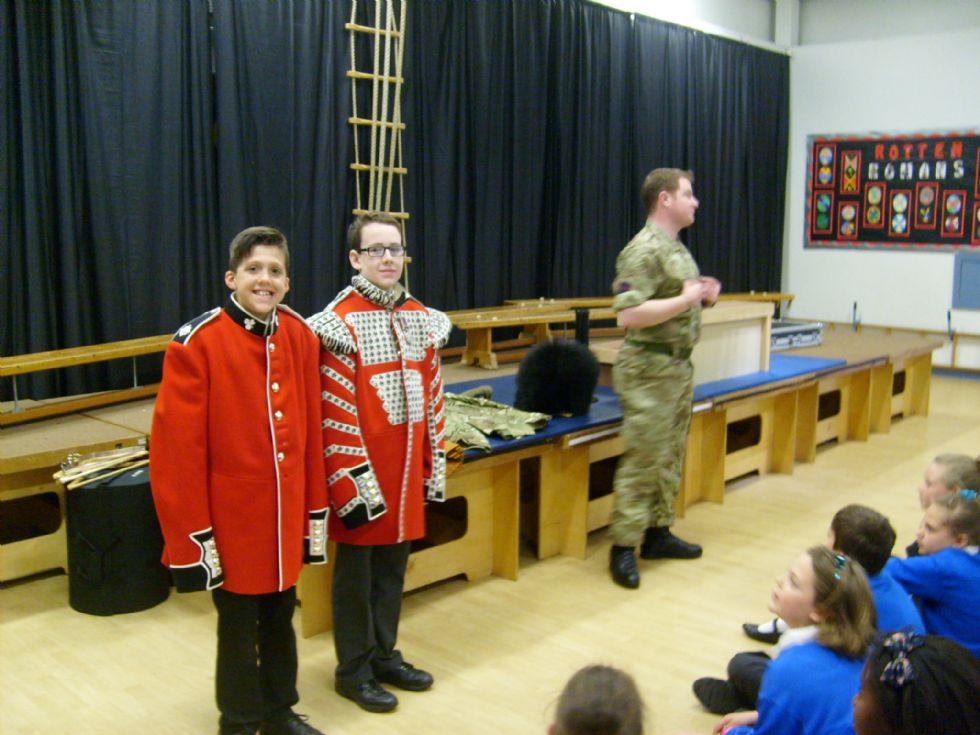 Domhnall, the mascot of the Irish Guards visited CCJS today. His handler explained his role to all of the children and brought in various parts of his uniform. The children tried on many of the articles, including the famous Bearskin. Many thanks to Mrs Thomson for arranging the day.