First Pond Dip of the Autumn Term

Year 6 enjoyed a hot afternoon, searching for pond-life, using keys and investigating how the creatures were adapted to the environment.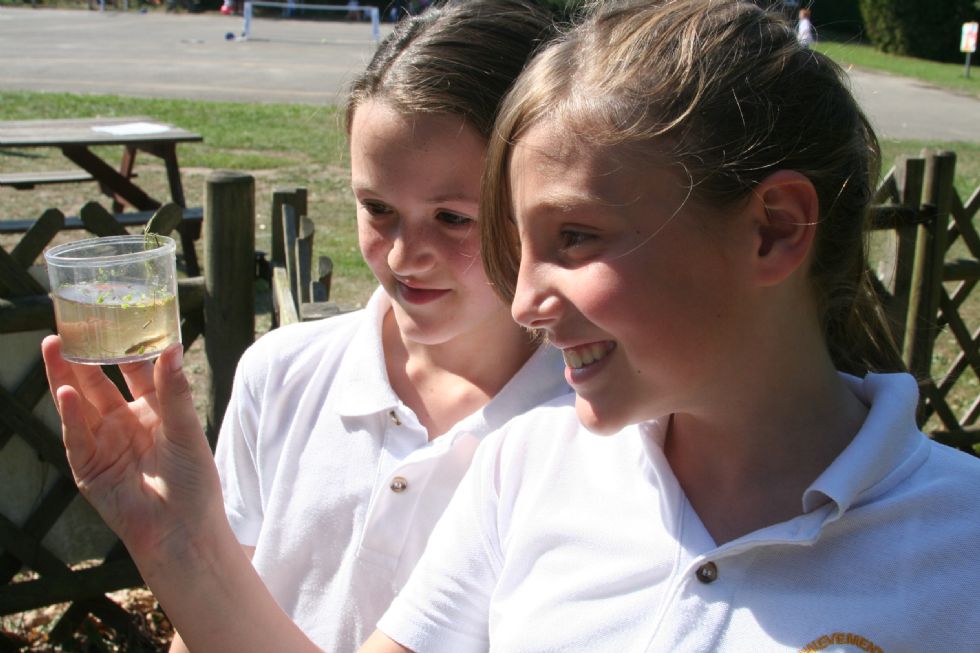 Children have only been back at school two days, and within that time, Year 6 took their science lesson outside. They were investigating particularly noticing how the creatures were adapted to their environment. Some small newts, diving beetles and pond-skaters were found. Dragonflies flew around the pond area but there was no evidence of any dragonfly nymphs in the pond, due to the time of year. Back in class, they looked at some close-up film of the creatures. A great start to their science work and no Year Six pupils ended up in the pond.