Army Medics visit Year 5

Army Medics today visited Year 5 amid much excitement.
Year 5 had some visitors today from the 22 Corps Army Medics. The soldiers explained lots about what they do and how they deal with injuries during conflict. The children got to try out the stretchers and lots of them were bandaged!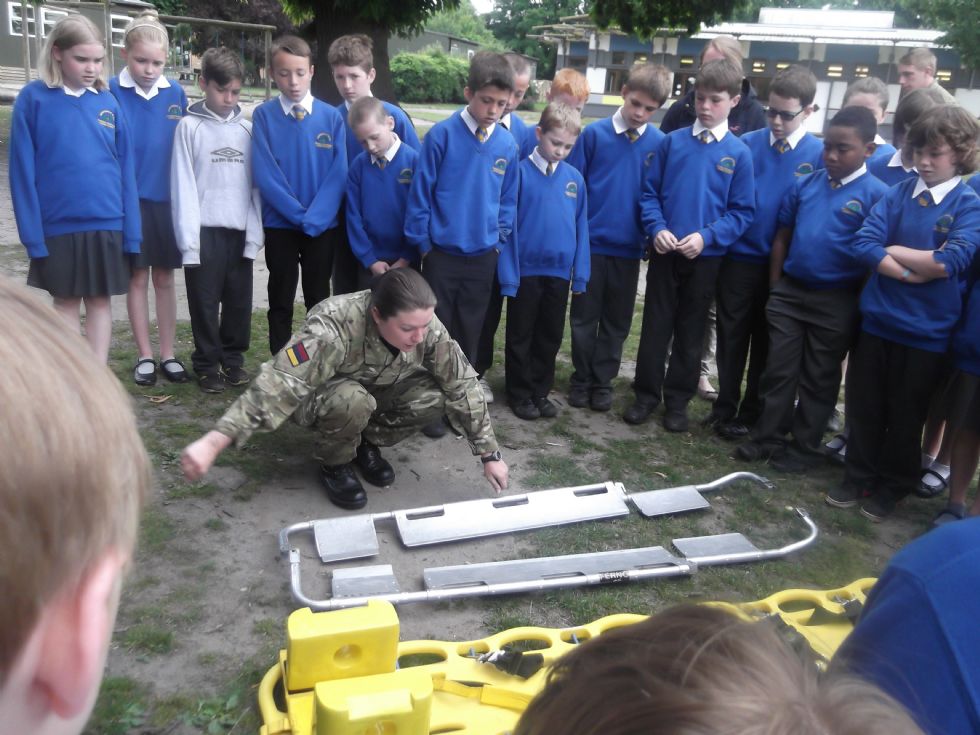 Many thanks to the three troops for their time.